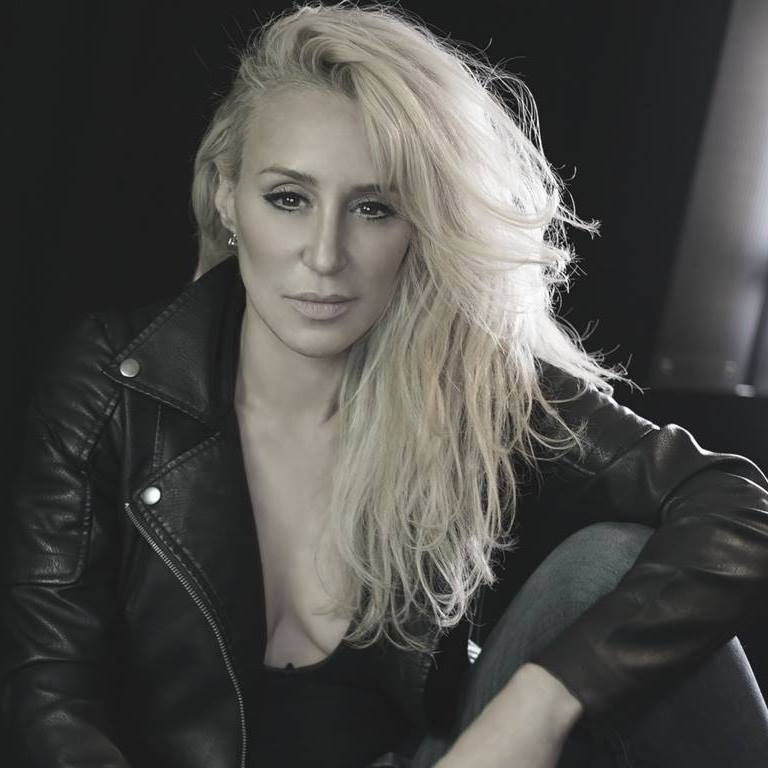 Jes
There are few dance music vocalists as prolific as JES. With three Grammy nominations, two Billboard number one singles and countless chart hits, JES's mesmerizing voice has redefined the landscape of electronic dance music through classics like "As the Rush Comes," "Imagination" and "Hold On." This award-winning singer, songwriter, DJ, producer, radio personality, label head and founder of "The Rock Star Diet" has created an unparalleled career path, helping to lead dance music out of underground and into the mainstream phenomena we know today. Her songs have touched the hearts of music fans and critics the world over creating an enduring legacy.
For JES, music has always been the answer; the NYC native knew that music was her calling and life's work at a very early age. She spent her teenage years taking advantage of NYC's prominence as a music hub by working with some of city's most high-profile musicians and producers. However, it wasn't until JES left NYC's bright lights and pop circuit for Los Angeles's underground music scene that she would truly realize her potential.
JES dove into LA's rapidly expanding dance scene as a talented but largely undiscovered singer, and emerged as a fully-fledged darling of electronic music during the mid-2000s. It was a time when dance music was transitioning from the underground sound of dark clubs to a worldwide cultural phenomenon, and JES was about to take center stage. She started creating her own songs during late-night sessions and one of her first tracks "Starchildren" was quickly picked up by legendary German DJ Paul Van Dyk for his acclaimed "Politics of Dancing" compilation. The recognition from PVD sparked a slew of collaboration requests as the dance world started to take notice of JES's captivating voice and emotionally charged songwriting.
While performing at the fabled Los Angeles dance club "Circus" JES was introduced to Dave Dresden, one half of an up and coming bay area dj duo called Gabriel & Dresden. This initial meeting resulted in a recording session in their San Francisco studio that would eventually produce the iconic hit "As the Rush Comes." The song was released under the band name Motorcycle (comprising of JES, Josh Gabriel and Dave Dresden) in 2004 and was an international chart-topper eventually becoming topped Billboard's Most Played Dance Song of the 2000-2010 decade. The song crossed over into the mainstream music market as a top 10 on the U.K's BBC Radio 1 and JES performed it on Top of the Tops. JES's soulful vocal performance was a crucial element to the track's success and brought JES an esteemed International Dance Music Award in 2005. Dance music legend Tiesto took notice and signed JES to his own label (Black Hole Recordings) for a unique four album solo deal. "As the Rush Comes" was the catalyst that propelled JES into the spotlight, solidifying her place as a genuine talent and an artistic force to be reckoned with.
Always pushing toward her next goal JES soon experienced significant success as a solo artist. In 2007 she released her first artist album "Disconnect." The album contained "Imagination," which peaked at the Number One spot on the Billboard Radio Airplay Chart and remained on that chart for some 45 weeks. "Disconnect" also generated two other Top 20 hits and countless hit remixes. That same year, JES collaborated with Tiesto on the track "Everything" as a part of his ground breaking "Elements of Life" album, earning a Grammy nomination for Best Electronic/Dance Album. JES performed the song with Tiesto on the yearlong and 106-stop "Elements of Life" tour and was also the opening act. In 2008, JES performed at the Beijing Olympic Games as Coca Cola's chosen artist. JES's ethereal voice had become undeniably iconic, and now the whole world was listening.
The next several years brought about a stream of high-profile hits and collaborations. There was JES's original single "Awaken" on Ultra Records, which became 2011's summer anthem with a #1 spot on the Sirius BPM Radio Network and was later among in the Top 10 SIRIUS XM songs of the year. Her next Grammy acknowledgement came for her work on BT's nominated "These Hopeful Machines" album, where she co-wrote and performed the tracks "Every Other Way" and "The Light in Things." In 2013, she collaborated with Cosmic Gate on the IDMA Best Trance track nominee "Flying Blind," and then another BT partnership on "Letting Go" received a nomination for the same title the next year. By now, the pattern was more than evident—it seemed that anything JES touched turned to gold. Over the course of her career, she became the leading diva of vocal electronic dance music.
After achieving almost every milestone possible in her career, JES launched her own label, Intonenation Records, in 2015. She founded Intonenation to gain more artistic control over the music she writes and performs, and also as an imprint to foster new talent and creativity within dance music. As the creative head of the label, JES leveraged her detailed knowledge of the community to curate unique experiences and sounds, such as incorporating more live elements into live DJ shows. Intonenation's first single release, the progressive and ethereal "Hold On" by JES and Shant & Clint Maximus, was nominated for a Grammy the very same year. JES continues to develop Intonenation as a platform to release her own music and that of rising stars in electronic music.
2017 has been another year of innovative developments in JES' career with a slew of top releases and touring activity. Her Cosmic Gate collaboration "Fall Into You" has dominated clubs world wide as the emotive dance anthem of the year. She also contributed two other songs to the duo's double album "MATERIA" including the title track. JES has four songs featured in the running for Armin Van Buuren's lauded "A State Of Trance – Tune of The Year 2017" competition. During October JES performed with a fifty-piece orchestra at the 24th Anniversary of International Super Club Brand Gatecrasher's classical events in Sheffield, U.K. In November JES announced that she is working on a new alternative and pop EP project for release in early 2018 on Intonenation Records, marking her first release outside of the established dance market. The E.P will be supported by a multi leg U.S tour scheduled for spring 2018.
Her autobiographical and emotionally charged songs carry worldwide appeal to all generations of music fans; it is simply impossible to listen to a JES song without getting chills. This global audience has led her to almost every continent in the world, from performing in Kuala Lumpur at the launch of Mercedes new worldwide "Urban Hunting" campaign to sold out arena shows across Europe. JES' music draws on her own experiences and emotions, translating feelings into songs. "I want my music to touch people, connect with them and let them know that they're not alone in their feelings or in their heart. I want to inspire hope and let them know that they're understood," says JES of her purpose. "I want my music to be a refuge for the heart, a place where you can feel good and be truly free." That is the essence of JES's continuing legacy, one that has had profound effects on millions of people and will continue to provide a beacon of light in the darkness for many, many more.